About Neil:
Neil is a Chartered Counselling Psychologist and UKCP registered psychotherapist. He has worked for various psychotherapy organisations since 2003 in both individual and group settings and has experience of working with a diverse range of issues. He provides clinical supervision to practitioners and also is the programme lead of the doctoral training programme in psychotherapy at the NSPC/Middlesex University in London.
As well as working in private practice, Neil works with major healthcare providers offering counselling to corporate employees and on-site trauma support to workplace emergencies and critical incidents. He was one of a small team of support therapists for the IPCC Hillsborough Inquiry and is has worked as an oncology specialist therapist for people affected by a cancer diagnosis.
Neil has extensive experience of running therapeutic groups for men living with sex and substance addictions as well as several years working for a major charity with people affected by HIV and issues with sexuality.
Neil recently helped create and now manages an innovative emotional support service for European citizens living in the UK and experiencing adverse effects from the 2016 referendum.
Prior to embarking upon a career in counselling psychology, he worked in global corporate management settings facilitating organizational and system change. This previous career experience has afforded Neil first-hand experience and substantive understanding of the pressures and demands we can face and how difficult it can be trying to achieve balance between our work and personal lives.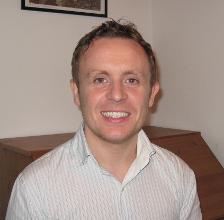 Professional Registrations:
British Psychological Society (BPS) Chartered Psychologist: CPsychol
Member of Counselling Psychology Division of BPS (DCOP).
UKCP registered psychotherapist
Registered Clinical Supervisor (RAPPS) - BPS
As a member of the above organisations, I adhere to, and am bound by, their codes of ethical practice
Professional Roles:
Programme Lead - Doctorate in Existential Psychotherapy, NSPC Ltd/Middlesex University
Programme Lead - Professional Certificate in Existential Coaching, Counselling and Psychotherapy, Existential Academy, London.
UKCP - member of International Committee
Publications etc:
Lamont, N. (2012) 'The End in Sight. Engaging with an existential understanding of time when working in time-limited practice' in Journal of Existential Analysis, 23.1.

New School of Psychotherapy and Counselling 20th Anniversary Conference, British Library, July 2016 - invited speaker