What I can offer you:
My aim is to help you reach a more satisfying way of living by confronting and addressing issues and obstacles. I will work with you to achieve a deeper understanding of the problem, why it is so, how you currently are in the world and with the people in your life - and how you want life to be.
Therapy sessions can at times feel challenging as we explore your issue but it is always respectful and at a pace that feels comfortable to you. I am principally informed by an existential and philosophical approach to counselling psychology but am also trained in the other main approaches used today aspects of which I draw upon when appropriate. This means that we can work from a broad perspective and tailor the work to what is most suitable for you.
As a research focus for me as well as in my role as practitioner, I have specialist knowledge of working with people seeking to develop a more accepting and affirming relationship with their sexuality and sense of self. I also have a particular interest in the impact of shame, including addressing issues of self-esteem and how this can manifest in a variety of ways - including problem behaviours (for example, with food, alcohol, recreational drugs, and sex).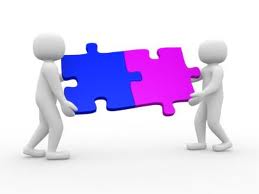 Some of the issues that can be addressed:
relationship difficulties, anger management, self-esteem, bereavement, anxiety, addictions, depression, phobia, stress, major illness diagnosis, trauma and abuse (emotional, physical and sexual).
Types of therapy offered:
Face to face sessions at my consulting rooms at London Bridge
Online
Telephone
Privacy and confidentiality:
As a registered member of the British Psychological Society and the The Health and Care Professions Council (HCPC) , I am bound and adhere to their codes of conduct for ethical practice. I offer a place in which to explore freely and openly and where your privacy will be assured. In the event of any involvement of any external communication (e.g. with your GP or insurance provider), this would only occur with your consent and prior knowledge.